The Covid-19 pandemic transformed the provision of healthcare in many ways. Physiotherapy services were one of those impacted. The pandemic affected access for many physiotherapy clients due to fear of spreading or acquiring the virus and the lockdown restrictions. Most clinics were closed, while the few open ones were only attending to urgent cases. These led to a rapid rise in the uptake of virtual therapy as the only viable option under the circumstances.
Physiotherapy aims to help patients restore body movement and function after an injury or illness. Also, physiotherapy reduces the risk of future injury or disease. Physiotherapists offer a holistic approach and encourage patients to be actively involved in their care.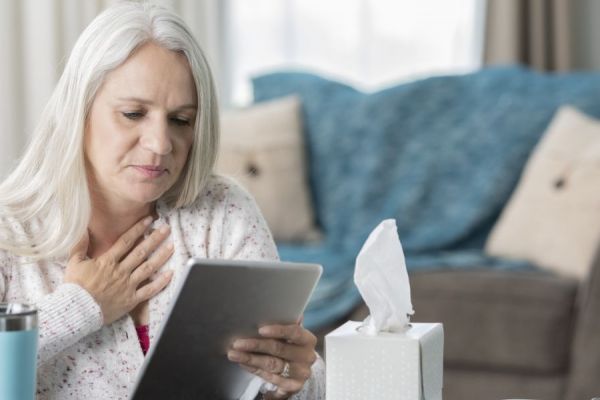 Physiotherapy includes various treatment techniques, including tailored movement, exercises, education, and guidance. Virtual physiotherapy is the provision of therapy services via an online service using telecommunication or video conferencing. Virtual physiotherapy can address conditions such as back pain, sports injuries, muscle pain, and joint pain.
What to Expect During a Virtual Physiotherapy Session?
A physiotherapist will engage you through phone or video to discuss your condition, including symptoms. During the session, the therapist may ask you to make specific movements and tests to assess your situation further. Afterward, the therapist will send you a personalized program with tailored exercises to treat the symptoms. The package will also include recorded videos and emails offering a step-by-step guide that can be accessed online anytime. There will be follow-up calls to monitor your progress and answer questions you may have.
The latest research shows that virtual physiotherapy is as effective as an in-person session. Ascenti MSK, a group of physiotherapy practitioners, conducted a retrospective evaluation of data collected in their routine care of 27,000 patients who received virtual therapy before and during the Covid-19 pandemic. Out of this number of patients, 9,500 received virtual treatment only, while 17,500 accessed a blend of in-clinic and virtual care. The evaluation incorporated a control group of 6,200 patients who received in-clinic care only.
A descriptive analysis of the data found that most patients (81%) who had appointments for in-clinic care were satisfied with their first virtual therapy and were willing to continue receiving virtual treatment. At the discharge stage, 92% of the patients were happy and felt their treatment was effective. Also, physiotherapists' informal feedback suggested that some patients were motivated to learn and self-manage during online appointments. The therapists also highlighted how having an insight into the patient's home environment facilitated the planning of a more appropriate exercise program.
Below are some of the ways that virtual physiotherapy can improve your health.
Benefits of Virtual Physiotherapy
1. Timely and improved access
Virtual therapy makes the appointment process easy and provides care when needed the most. The physiotherapist and patient are relieved of the need to travel, ask for time offs, plan for child care, and all other accompanying problems caused by our busy schedules or face traffic inconveniences.
Another frustrating aspect of in-person care is late or no-show-ups, leading to lost time for therapists. Additionally, physiotherapists can expand their reach to patients further away from their clinics. The extended reach is particularly beneficial to regions where most of the population is in rural areas.
2. Cost reductions
Virtual physiotherapy saves time and resources by cutting down on expenses such as front desk operations, medical examination rooms, and other materials. Reduction in general costs by the health facilities can be passed down to the patients. Also, the patients can save on travel costs and additional related costs.
3. Improving the mental and physical health of your therapist
In hindsight, the pandemic showed us the benefit of maintaining distance between physiotherapists and potentially infectious patients while still providing treatment digitally. Besides protecting the physiotherapist's physical health, virtual therapy allows workload planning and improves work-life balance.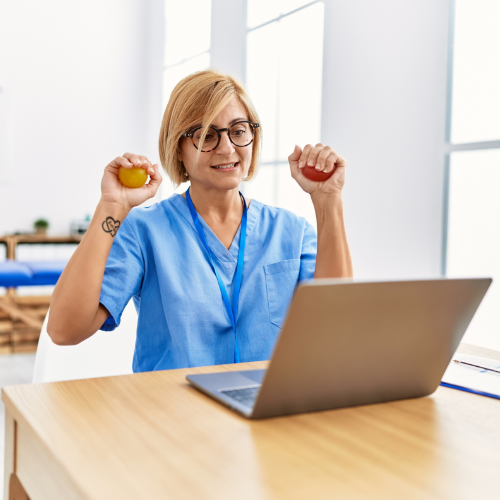 4. For more privacy sessions
Some patients prefer more private sessions within the confines of their homes to enhance privacy. Online physiotherapy sessions are conducted over an encrypted connection.
5. Comfort and familiarity
Online therapy supports patients to be self-independent by managing their condition individually in the comfort of their homes. Virtual treatment is excellent for patients facing great difficulties moving around as it helps minimize stress caused by frequent trips to the clinic.
Final Thoughts
Virtual healthcare continues to be a significant part of the health practice. Virtual physiotherapy might not completely replace face-to-face treatment, but we project that a hybrid approach will become common. Physiotherapists are also fine-tuning and improving online assessment and treatment programs, making virtual physiotherapy more effective.